Guitarists are a notoriously conservative lot. Innovative ideas in guitar design generally don't meet a warm reception. The most popular guitars are styled after 40-year old designs, and materials haven't changed much. So a new company like Normandy Guitars has an uphill battle. Normandy's necks are still wood, but the bodies are made from aircraft-grade aluminum. That's kind of a big deal in the guitar market. But so far, Normandy Guitars is doing well, selling around the world, and online at Amazon and Musician's Friend. Their guitars sound great in their own right, a very classic well rounded warm sound, nothing as outlandish as one might expect given the materials. And they are absolutely gorgeous. You can see that they're going with classic styling, in part to keep their foot in the door with the conservative majority of the guitar-buying market.
Jim Normandy, the founder, lives in my town, and I managed to talk my way into helping out with some of the company's design needs. I've done some ads for them, and a poster, which I'm quite proud of.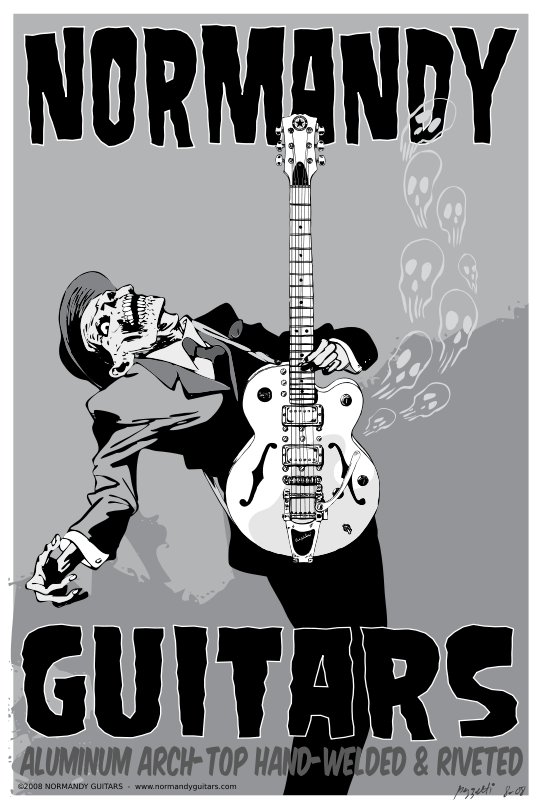 You can download a high quality pdf from Normandy here. Mine's the one on the right.